My relationship with photography began when I was around seven. I started paying attention to the discussions my parents had about which one took a better picture. Personally, I didn଩ke these debates. I was always afraid that they might turn into a quarrel, even though they never did.
About this time, I got my first camera. It was the "Druh" and it was basic. Failures in my artistic vision could be easily excused by the limitations of this little black box.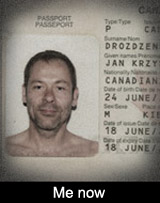 Important to my development, was the mid-size town of Kielce between Warsaw and Krakow, where I was born. In the mid 鸴ies the whole region witnessed a phenomenon later called the Kielce School of Landscape (Kielecka Szkola Krajobrazu). It was a well-known style in Poland and other parts of Europe. It was a photo art movement developed by a group of people who were creators of a unique artistic canon ideally suited to the mostly agricultural landscape of the Kielce region.Looking back, I can say the movement has been my biggest influence to date.
South America was the destination of my first photo trip. The experience became a turning point. The results were good enough to attract invitations for slide presentations at public schools. Those events remain among my proudest moments. The hobby soon became a passion and the passion became an obsession, although today I wouldn൳e this word just for political reasons.
In 1987, I left Poland for good and spent the next four years in Munich, Germany. Here, I obtained my first Nikon and my first roll of Kodak film. Soon after, I got my first publication. Nearly unlimited access to all the photo books and magazines ever written and photo exhibitions, accelerated my art education tremendously.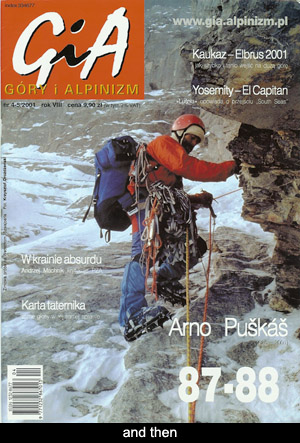 Munich was a time of experimenting, searching, and defining my own photo-art identity. It was a time when images arose from the imagination and the heart. At this point in my development, two new gods revealed themselves in my firmament, Helmut Newton and Henri Cartier-Bresson.Changes as big as Canada occurred in 1991.
If you want to kill your passion, do it for the money. So I got a job in a photo studio and lab. On the other hand, the value of working in a studio and seeing how a professional photo lab works is hard to overrate.
Two years later, my first love, mountain climbing, dictated that it was time to move on. So I moved to Vancouver, BC. The surrounding mountains and the sea found my photographic expression of their beauty in the biggest climbing and sailing magazines in America and Europe. My work also found its way into books, calendars, and encyclopedias. Having one's work published is a nice feeling. So are public exhibitions, which I like the most.
After many years of vague cooperation with stock agencies, I can no longer handle their soulless demands. 襮 half of the globe will be dying from starvation, when the last tree will fall down from a chainsaw, and pollution will stop us from seeing a blue sky they will still insist for oversaturated pictures of couples drinking Champaign on the bow of fifty-foot yacht.
I am becoming a vocal advocate of respectful travel photography; also "photography to make a change." I hope that my travels to the Himalayan region bring images, which raise the public's awareness of living conditions in countries like Tibet, Nepal, Buthan and Northern India. Perhaps there are too many photographic possibilities that excite me. There are so many things I want to share my opinion on. What the pen is to the writer, the camera is to me. It has become my tool of expression; my means of showing you my view of the world. Without speaking a word, I can say a lot.
Kris DroBan-Drozdzenski